Shopping Cart
Your Cart is Empty
There was an error with PayPal
Click here to try again
Thank you for your business!
You should be receiving an order confirmation from Paypal shortly.
Exit Shopping Cart
Shamanic Healer and Psychic Medium in Louisville, Kentucky
It has been a while since I have written!  Shame on me! Winter is an undercover period for me and I have a difficult time overcoming the moons of darkness.  I seem to desire hibernation.  Today, I would like to talk a little about one of my favorite ceremonies, the Soul Retrieval. 
Every time I think of  a Soul Retrieval, or I remember a Shamanic Journey for a client, I am reminded of the line from the Beautiful Hymn Amazing Grace, "I once was lost, but now am found."  There return of light in each soul retrieval client that is indescribable.  Part of the Shamanic experience for me is the privilege of bearing witness miracles, both small and large. In fact, there are no minute miracles.   
Soul Loss is a scary sounding word for a common spiritual condition.  Each one of could benefit from a Soul Retrieval. When one experiences a trauma, the parts of the whole that cannot process the trauma are fractured.  I like to say that the soul pieces that that cannot handle the trauma take a vacation. The Shamanic view of illness indicates that when pieces of soul are missing, there are energetic gaps.  The object of the soul retrieval is to bring the soul parts home and complete the whole, thus giving the client access to missing energy. 
In Shamanic practice, Soul Loss is indicated by a several symptoms.  In Soul Retrieval, Mending the Fragmented Self,  Author Sandra Ingerman shares the symptoms as follows:
1.  Difficulty feeling in body.
2.  Apathy, feeling "numb."
3.  Chronic depression.
4.  Immune system issues; chronic illness-often with no diagnosis
5.  Addictive behavior
6.  Significant memory gaps. 
There are many paths to regaining soul parts.  I am not saying Shamanism is THE way.  Shamanism is a way that I have found healing and effective with the client. Within my practice, I have found that ceremonial soul retrieval is a beautiful, sacred way for my clients to reconnect with  self. In the next part of this series, I will discuss what to expect during the soul retrieval ceremony.  If you would like to talk with me about Shamanic Ceremony for your healing experience, please feel free to contact me to set up a consultation.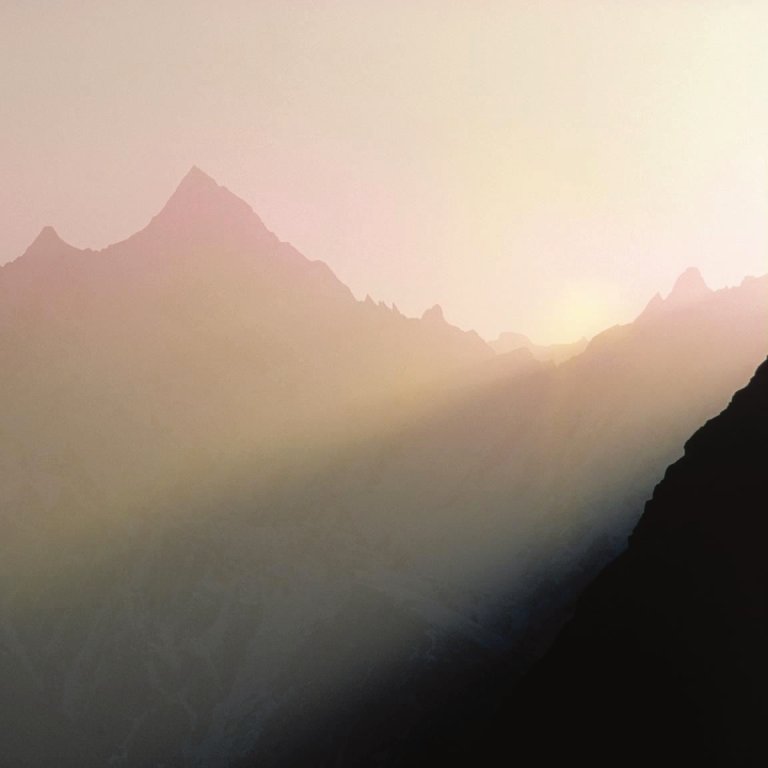 I found this when I was cleaning out my desk, No date or name attached.  It was a message from the Record Keepers. Sometimes words meant for one are meant for many.  I would also like you to take note of the British spelling of" moulded."  I am American and would have spelled it molded. These, my friends, are not my words and I take no credit.
"Sweet Child of mine, know that your way on this divine journey is simply the best way for you.  You know your path and it is, my child never simply point A to Point B, but a series of adventures and calamities moulded and planned exclusively for You! Enjoy it, it's yours!"
If you would like to schedule an appointment with your Record Keepers, feel free to contact me anytime!  Have a beautiful, adventure adventure filled day!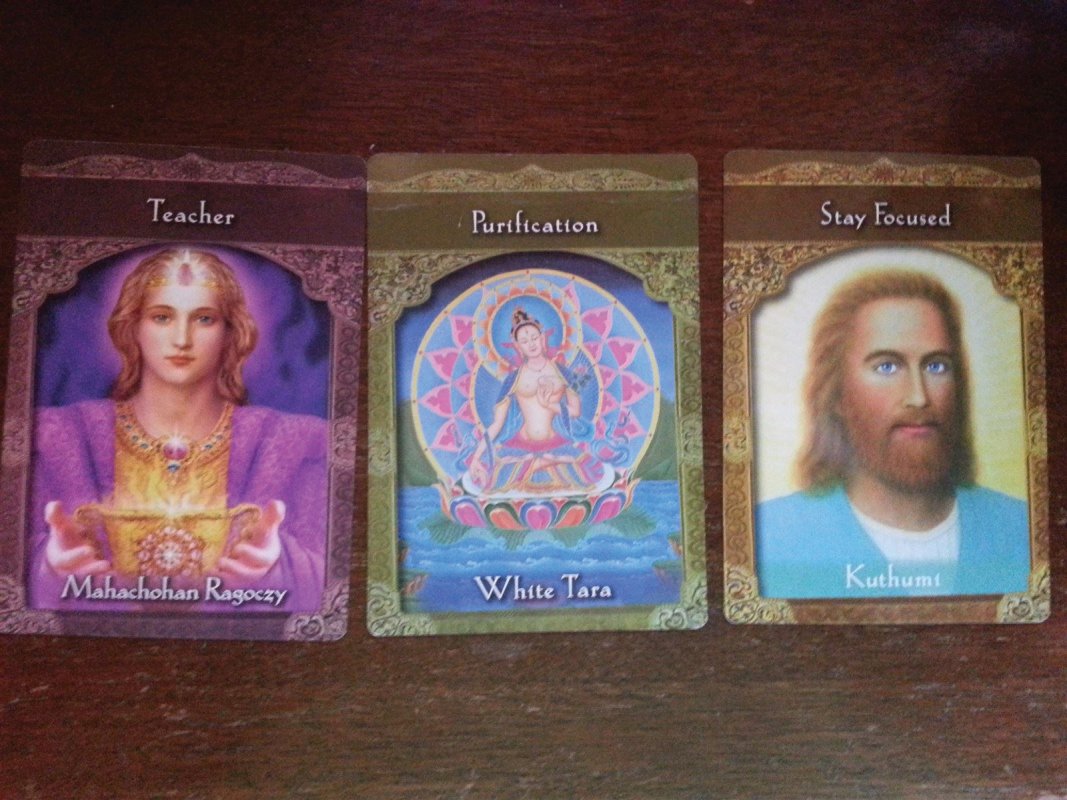 Good Morning!  Today I have the weekly card draw with the Akashic Records on July 14, 2014.  I need to start doing these on Sunday Morning!  This is from Doreen Virtue's ascended Masters Oracle Cards.
We start the week out with the card  "Teacher."  In this context, the card is referring to your inner teacher. Take that time out of your busy schedule to connect to your higher self! The Record keepers are noting the deep purple in the card, making a reference to The Third Eye.  The affirmation for this is "I see and know my own truth."  I got the message that there is much inner child work going on.  Are you caring for your inner child?  Listen to what this child has to say.  He/She has an important truth for you this week!  
The Second card is "Purification."  With all of this work going on early in the week, it comes to no surprise that we find ourselves needing to focusing on cleaning ourselves out!  Are you drinking clean water?  Maybe tap water is not what you need!  Make sure you filter your water or drink spring water to cleanse out your body.  Pay attention to your diet! Good wholesome foods, fresh fruits and vegetables are needed to support all of the Lessons learned during the earlier part of the week.
We finish up the week with the card "Stay Focused."  It's been a tiring week, and if you are doing the work that is suggested at the beginning of the week, you may be finding yourself a little tired; especially if your inner teacher has uncovered some very sensitive issues!  Stay with it! The week is almost over.  They want you to continue the work at hand.  Also please be mindful of making mistakes due to fatigue.  Pay attention to how much rest you are getting as emotional and physical fatigue can affect your ability to make decisions and stay on task.  Stay present to avoid mistakes in your everyday life!  
Folks it's going to be a busy week for you, but the weekend is coming!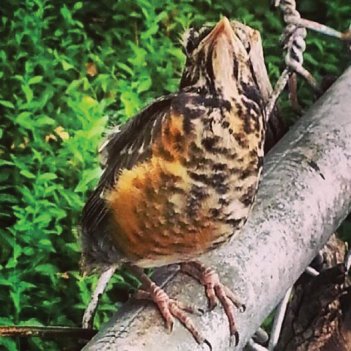 Monday I was out playing with the boys and I had the rare privilege of observing fledgling robins leave the nest.  While they tested their wings, the parents followed them, guarding them and offering encouragement. What brave determination to venture out into the unknown and in spite of possible danger-to move onward and forward bravely.  Robin reminds us to grow and move on with faith and trust-even in the midst of uncertainty.  Faith is a beautiful gift....with out it, we remain stagnant with fear.  So take a deep breath and leap!  Spirit is right behind you <3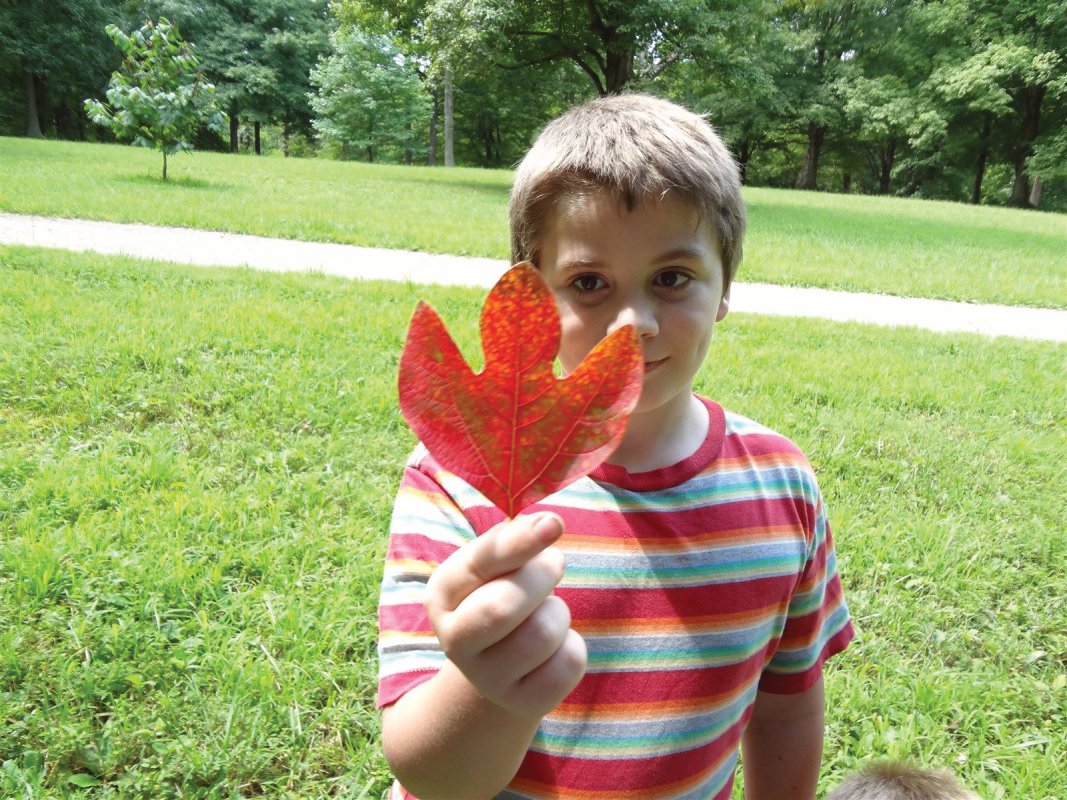 "Teach a youth about the way he should go; even when he is old he will not depart from it."~Proverbs 22:6





I remember when I was a kid,  I would watch The Waltons reruns on television.  Every Sunday, Ma, Grandma, Grandpa, and all of the children would dress up and head out to church  to listen to The Word.  Pa Walton would most always refrain and head out to the pond to sit and listen.  His quip was something to the effect of, "I hear exactly what God needs to tell me out here."  That always stayed with me, as I grew up, I was always taught that the pulpit pounding preachers of my childhood were most definitely my key to the Kingdom of God.  Sitting in those pews, I almost always thought God existed on the back of a horse, high on Armenia Mountain.  He existed in the trees around the graveyard of my ancestors and the raven that appeared to me that magical day of my fifteenth year.  Even at that tender age, I understood the precious value of the earth under my feet and the sun on my face. As I moved into womanhood, I began to understand that for, me, God means Father Sky and Mother Earth; and it is this I have passed to my children, as I teach the path of the healer.




Part of Shamanism is a deep appreciation and love for the earth, her creatures, and her waters.  She nurtures us, feeds us, and heals us.  For me, raising my kids in the Shamanic walk is my way to ensure that mother earth will be here for generations to come.  We only need look around to see humanity engaged in mind numbing activities such as cell phone use and video games.  We have become a world lost to oil and a people numb to one another.  What will come of us when we are so lost in our video screens, that we have failed to notice that the trees have died and the wildlife has disappeared?  What are we teaching our children? 





For us, the change has both been sudden and gradual.  My children have always known what I do and even at eight, JP aspires to follow the walk.  It begins with simple explanations as we bless the sage (even my two-year-old will stand to be saged!) to prayerful thanks for the bounty of our garden.  We got rid of cable.  For me, Sundays have become like Christmas.   I wake up ready to go into the woods and receive my healing and renewal from the week behind me.  I am bright and excited, ready to breath in the fragrance of trees and musky soil. It is in this, that my eight-year-old has began cultivating his own practice. I find him marveling at a stone and picking up feathers for his collection.  He has learned to ask the spirit of the plant or bird if he may have its token for the good of his healing.  Today I caught him discussing the wonder of a leaf with our next door neighbor.  We share our love of all that is with our children and in our respite from the modern world, they are falling in love with the earth our mother. This is where our hope lies...this is how we will heal the earth-one child at a time.





We hold in our hearts and in our arms the next seven generations. I am deeply grateful to the Great Creator for all the gifts and joys bestowed upon us.  I am grateful for the song of the meadowlark and for the industrious honey bee who gifts us with sweet honey.  My dream is that my children and my children's children can experience the same joys I can and more.  We as healers hold it in our capacity to be the medicine for the earth, to give hope for a future.  Let us join together and teach our children the joys of wonder by our example. 











0

/